In the past two weeks I have had 6 informational interviews.  But if you told me this would happen a month ago, my response might have looked like this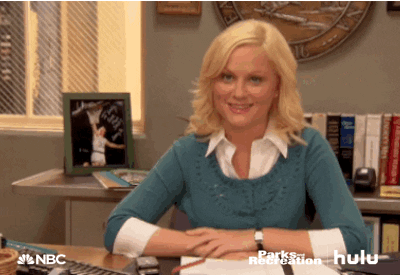 I am endlessly glad to have the opportunity to talk to such wonderful and inspiring people but the first few were a little nerve wracking.  To focus in more, I'm going to talk about setting them up because I found that step to be the most intimidating.
Firstly I should start with defining an informational interview.  And as Google can give a far more concise definition than I,
"An informational interview is a meeting in which a potential job seeker seeks advice on their career, the industry, and the corporate culture of a potential future workplace"
I only really discovered the concept recently.  It's almost an interview in reverse but far more casual.  The intention is not necessarily to land or ask for a job from the person who you're speaking to, but to get to know them better.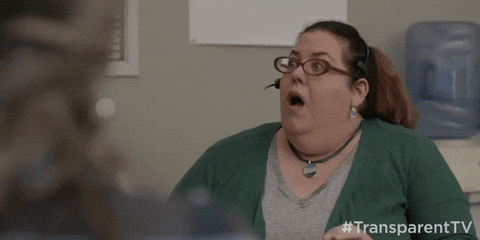 I started by talking to the career center about alumni in entertainment, I started going to panels on campus of alumni and students, I looked through the resume book for current students who have had interesting internships.  Any way I could connect to people that had a tie to Claremont, I emailed.  I started by letting them know where I had found their contact info or who had referred me to them.  Then I respectfully asked if they would be willing to talk over the phone.  It can seem strange or weird to blindly email someone asking them to talk.  But I've found that people are very willing to help if you give specific ways in which they can assist you.  Asking for something like a 15 min phone call with a connection is something people have been very willing to do. 
All the people I've talked to, I found through my school's network.  I was intimidated about going into the entertainment business simply because I didn't "know anyone".  And networking is a huge part of the business.  But, there's a very good chance that someone from your school has been successful the field you're interested in.  You don't necessarily have to be born with connections to your dream job.  Alumni, parents, and current students are all fantastic places to start. 
I ended up liking informational interviews because although it can be intimidating to reach out to someone you don't know, doing it, in a respectful way, is better than never sending that email at all.  People are willing to help if you're willing to ask for it.